Sunday, January 16th, 2011
Ben and I attended a beautiful wedding at the Historic Grand Island Mansion in Walnut Grove, CA.   The mansion was breathtaking and filled with glamour, taxidermy, staircases and romance.
This is the Hemingway Room:

50s dress and vintage sequin coat (and Ben's vintage skinny tie – has an embroidered "B" on it): Costume Party
tights: thrifted
40s feather tilt: ebay
shoes: MIA
purse: found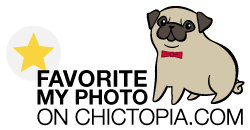 Besides an espresso bar and a movie theater, a spa and several fireplaces, the mansion also has one of the biggest pool tables I've ever seen.
Can you imagine being the bride and getting dressed in this room?  I completely squealed when I saw it.
The guy I'm with in this picture is a pretty famous guy in the punk scene.  I didn't tell him that my friends and I took a picture with him when I was 15 years old at the Vans Warped Tour where Rancid played.
Life is weird, right? And beautiful!