Thursday, January 27th, 2011
The weather here the last few days has been beautiful and spring-like.  If you don't believe me, check out the front page of the SF Examiner (found via calivintage tumblr):
I took the opportunity to bring out a vintage eyelet-y dress paired with a new bright slip, and some darling tights.   I've definitely been inspired by Prada's spring 2011 line with its bright colors and round white specs.  I still get happy and excited every time I watch this video:
<
This is my completely not in the same realm as that outfit: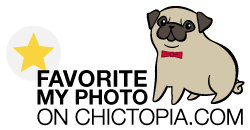 50s dress and ribbon coat: ebay
slip: crimson and clover in Sacramento, CA
heels: thrifted
tights: Urban Outfitters
sunglasses: H&M
Other things I'm excited about:
*My new orange lipcolor!
*Parting my hair in the middle!
*Going on a 1 year anniversary date with my boyfriend!
*Performing at SF Sketchfest this weekend!