Thursday, July 16th, 2015
One of the first times I hung out with Tina Vines she showed me books and pictures of vintage chain stitched rodeo suits, and she told me how much she wanted a machine, and wanted to learn how to chainstitch. A mere two years later and Tina is chain stitching up a storm, and I'm amazed at how quickly she has mastered the art form. I'm always inspired by people with passion who go and actually do the things they love, and Tina is one of those people. She just opened an etsy shop where she is selling her beautiful one-of-a-kind handmade chain-stitched purses.
When Tina told me she wanted to make me a clutch, and it could literally be ANYTHING my heart desired, I had to take some time to mull it over. It's overwhelming the possibilities!!! Should I get some cute 50s style kitschy lambs, because Mary Had a Little Lamb? Should I have poppies and the state of CA? Frankenstein and Bride of Frankenstein? Lizards to remind me of my boyfriend? What IS the purse where if I saw it, I would want it crazy bad??? Mid-falling asleep one night it came to me; LIPS and HANDS!
I think my love for hands and lips in fashion all started with Elsa Schiaparelli.
Through Schiaparelli I learned of the influence and collaboration between surrealist artists and fashion designers like her work with Salvador Dali.  The impact art has on fashion, and vice versa – it's a powerful and joyful thing.  Take for instance the hand earrings Pablo Picasso gifted to Frida Kahlo, that she wore and immortalized in a self-portrait.
The Victorian era loved hands.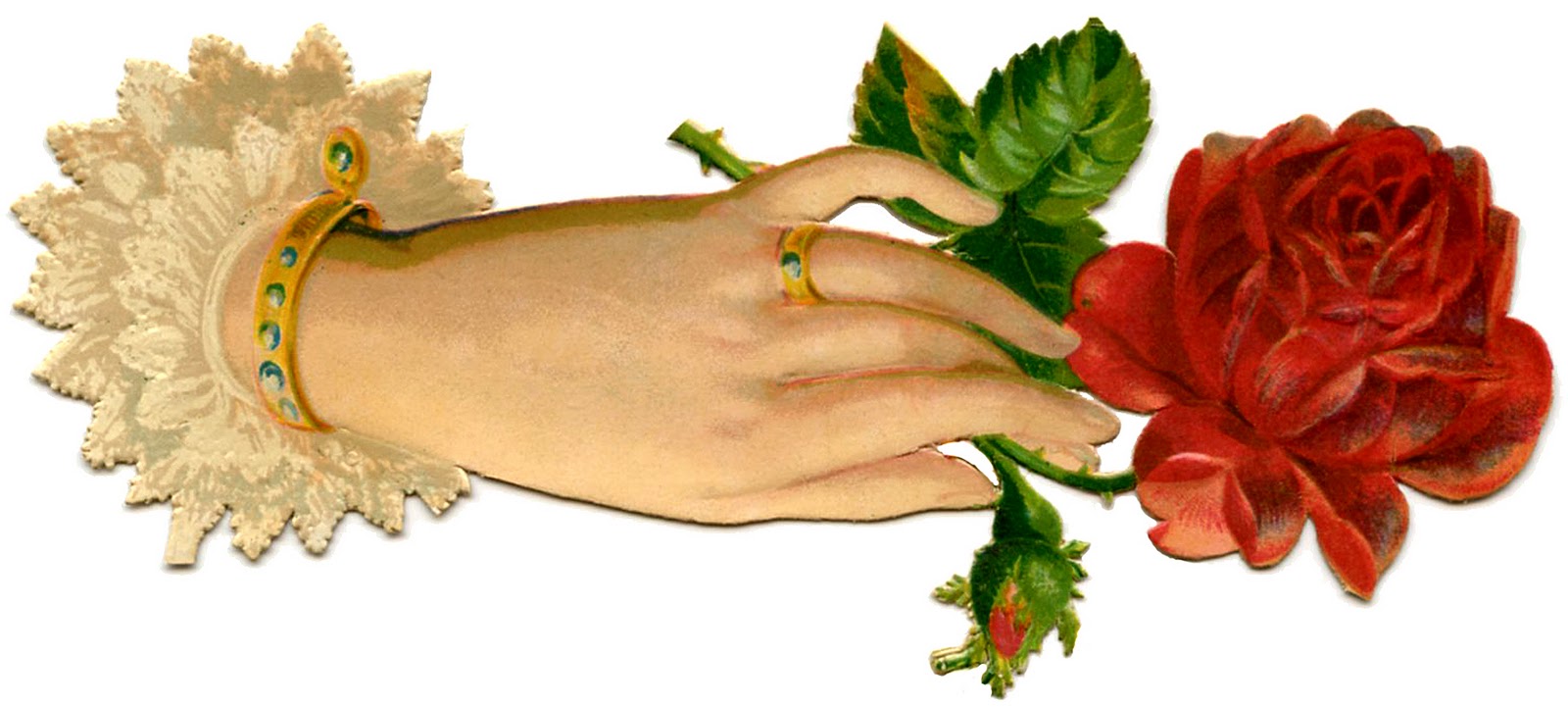 And when there was a Victorian revival in the 1920s/1940s, hands appeared in loads of jewelry, fashion and objets d'art.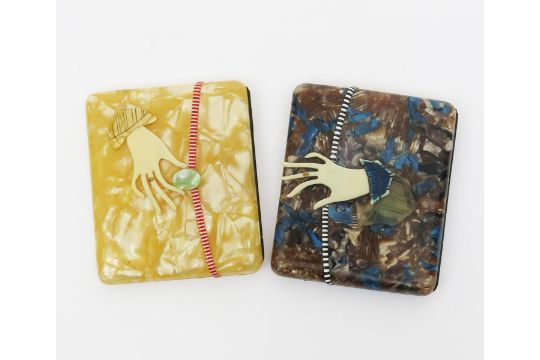 1920s art deco celluloid cigarette cases

No hands but Lips and Eye! – 1950s cosmetic bag
It's become my favorite vintage motif.  If this Dita Von Teese designed dress came in my size I would've bought it in a heartbeat.
So I came up with a sketch of my design and sent it over to Tina including some of the above inspiration photos.
And, Tina nailed it.

1940s rayon novelty print dress: Alameda Vintage Fashion Fair
Clutch: Vines of California
The purse is made of a sturdy felt with a pearl snap closure. Tina even embroiders her initials on the back of the purse.  I will love it FOREVER!  I can't recommend her purses enough, they are truly special works of art!  She has a bunch of awesome designs in her shop right now, and you can always ask her for something custom.
Go get your hands on some.